04 Dec

Brandon Jones: The Building of a Brand
Brandon Jones: The Building of a Brand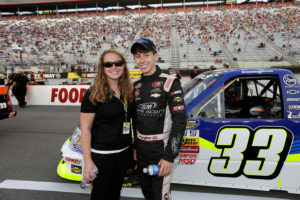 Situation
Working with up-and-coming driver Brandon Jones since he began racing late models has proven to be a very calculated and meticulous process. With a strong focus on building his brand identity in the right ways at the right times, it has been a strategic process of introducing him to the motorsports fan base through intentional moves related to media coverage and exposure opportunities.
Challenge
Building a brand identity that is both genuine to who Brandon Jones is as a person, but also sets him apart from the rest of his competitors.
Result
The brand development process for Brandon Jones has been drawn out on purpose, both allowing him to develop as an individual and driver.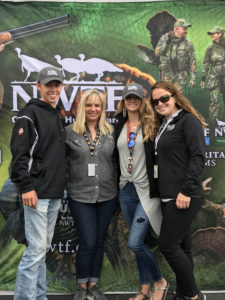 In the early stages of his career, fan interest and on-track performance drove the release of information, allowing fans to get to know Jones more candidly and at the pace they desired. With a keen understanding that you're only able to capitalize on the "getting to know Brandon Jones" storyline once, opportunities that were sought out by his branding team were timed carefully to allow for maximum exposure of his partners, while also aligning with on-track performance to capitalize on fan interest.
As Brandon has developed into an adult, gaining his own interests and passions away from the track, A2B played an integral role working closely with both him and the rest of the team to determine which focal points would best benefit his brand. Through careful analysis of the motorsports landscape with consideration to NASCAR's current roster of stars as well as the up-and-coming talent in the sport, the team devised a list of possible platforms where Brandon's brand could stand out among the competition.
After uncovering interests like military appreciation, hunting and fishing, agriculture and restoration, A2B began working to uncover various strategic alliances that would allow Brandon to be active in the areas that he enjoys where he could gain attention for being a NASCAR driver, while also attracting the interest of the motorsports community for those outside passions. Through relationships with organizations like Hope For The Warriors and the National Wild Turkey Federation, Jones has been able to explore his passions away from the track, while connecting with fans on shared interests and gaining new supporters along the way.